Two advice for exploring Montenegrin coast
Two advice for exploring Montenegrin coast
How long is the coast of Montenegro?
- 108 kilometers.
Only 108 kilometers?
- Yes.
Well, you can go through it in no time!
When you only look at how long the coast of Montenegro is, you could easily think that there is not much to see. :) Actually, this information about the length of the coast is very misleading. If you take a look at the map you will see many coastal cities and local beaches. To be more precise, on the 108 kilometers (not counting Bay of Boka, which is by the way totally packed with small cities to visit) there are 7 cities, Herceg Novi, Tivat, Kotor, Budva, Petrovac, Bar, and Ulcinj. In between there are 5 most popular coastal spots to relax, eat, swim, walk. These are Becici, Sveti Stefan, Sutomore, Dobre Vode, Ada Bojana. Then there are beaches, which would be almost impossible to count. Some of the most popular are Mirista, Zanjice, Oblatno, Plavi Horizonti, Jaz, Kamenovo, Drobni Pijesak, Perazica do, Lucice, Kraljicina beach, Velika Ulcinjska plaza. To all of these locations, add 3 popular islands, Saint Nikola in front of Budva, Saint Djordje and Our Lady of the Rocks in Perast and suddenly those 108 kilometers are starting to look way more different.
Now having in mind all of these places, naturally, a question occurs. What is the best way to visit most if not all of these places having in mind cost and comfort?
To figure that one out we are looking at 2 main decisions: your location and the means of transportation.
If you want to explore the whole coast on one-day trip, you will spend the least time in travel if you are located in one of the towns that are in the middle of the coast.
This is where Petrovac is located. If you look at the map, you will once again see that Petrovac is approximately in the middle of the coast. From Petrovac to Ulcinj there is a distance of 48 kilometers, and from Petrovac to Herceg Novi 62 kilometers. Budva, Becici, Rafailovici are also in this central coastal zone, however, when you return to Petrovac, in your hotel, after a day of visiting beaches, old towns, restaurants, museums, we believe that it is more pleasant to have some peace, relaxation before the next day when new locations are waiting for you to visit. Petrovac has a charm of a small town that offers this peace, and in our Hotel Eleven, you can certainly have this atmosphere because we are slightly distant from the city center, surrounded by olive trees, overlooking the sea and the surrounding pine forest.
When it comes to transportation, you have 3 options: bus, taxi, car (personal or rental).
Our recommendation is a car. A taxi would give you flexibility and comfort, but you would pay more than the price of a rental car. The bus would be considerably cheaper, but you would lose comfort, so we do not recommend this option, therefore a car would be perfect.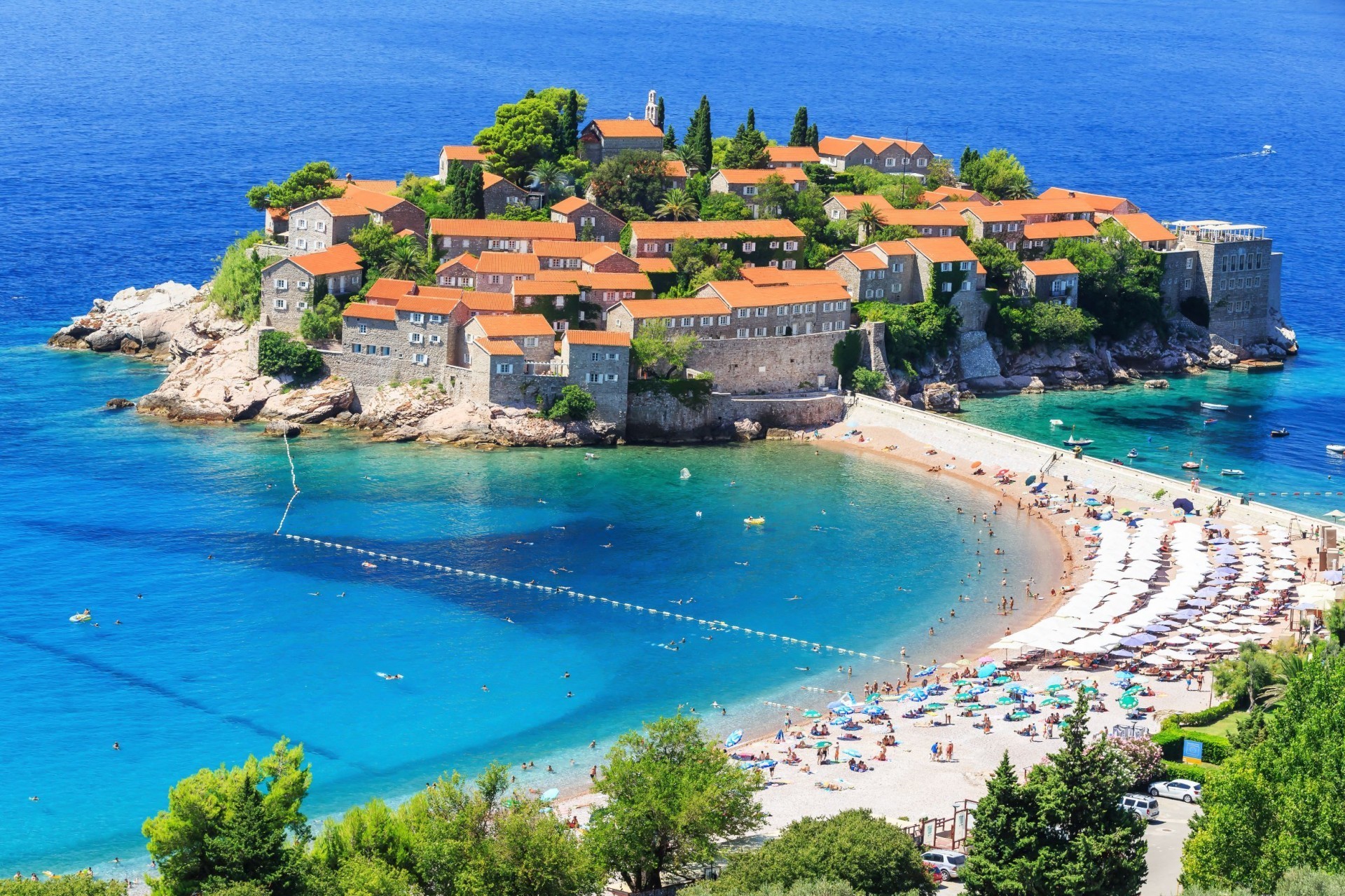 We have come to an end :) Now you know which are the most popular spots on the Montenegrin coast and what is the best way to get there.
We wish you a fantastic time in Montenegro!